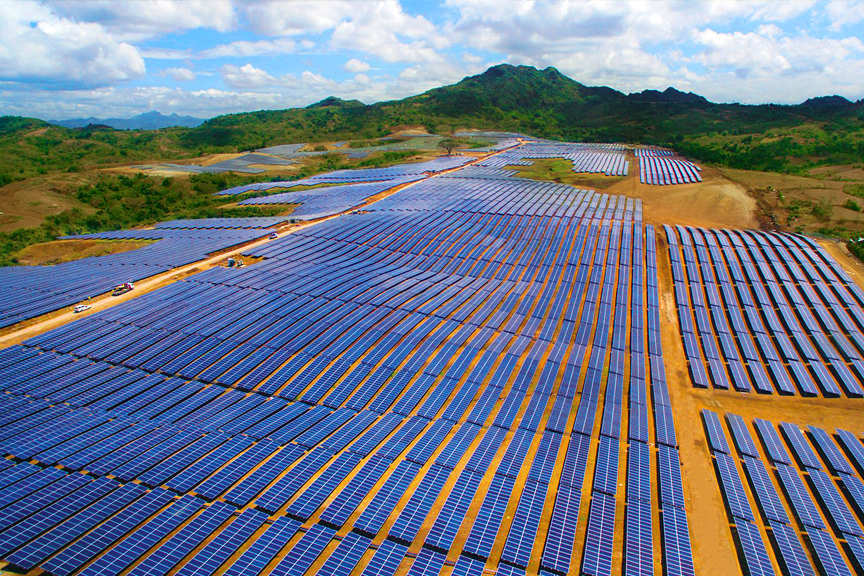 The Calatagan Solar Farm near the foot of Mount San Piro in Calatagan, Batangas has earned the distinction of being — as Doris Dumlao-Abadilla ofPhilippine Daily Inquirer reported — "the largest solar facility completed in the Philippines to date." It spans 160 hectares and provides power to the western part of Batangas.
Solar Philippines — a renewable energy firm led by 22-year-old entrepreneur Leandro Leviste — developed, financed, and constructed the 63.3-megawatt Calatagan Solar Farm at a cost of US$120 million (PHP5.7 billion). It boasts of 200,000 solar panels.
Leviste, by the way, is the son of Sen. Loren Legarda and her ex-husband Antonio Leviste.
The report noted: "The majority of the cost was funded by Philippine Business Bank (PBB), the banking arm of the Zest-O group led by business magnate Alfredo Yao, Leviste said. Other banks that supported the project were Banco de Oro, China Bank and Bank of Commerce."
Leviste was quoted as saying, that he expected the solar farm to "break even in eight years."